Cara mengembalikan kontak bbm yang hilang
- Kamu bisa mengembalikan kontak di BlackBerry kamu yang tidak sengaja terhapus atau hilang begitu saja. Jika kamu sempat backup terlebih dahulu semua kontak kamu, kamu bisa dengan mudah mengembalikan semua kontak di BlackBerry kamu. Kamu bisa melakukan backup langsung di aplikasi BBM ataupun melalui aplikasi BlackBerry protect. Alternatif lain kamu bisa back-up dan restore kontak BlackBerry kamu dengan BlackBerry Desktop Manager di komputer.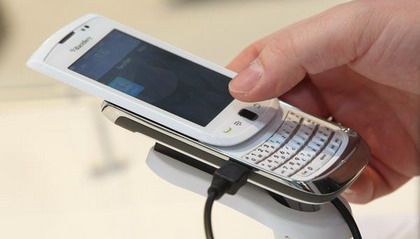 techtips.salon.com
Kamu bisa restore kontak BBM kamu di aplikasi BBM nya langsung, caranya: Klik Menu (logoBB) lalu pilih options, terus scroll ke bawah untuk masuk ke Backup Management klik Restore. Setelah itu pilih Restore using a Backup file from device, lalu pilih file Backupnya. Akan ada peringatan "The contact list will be replaced" klik YES.
Kamu juga bisa memilki alternatif lain untuk
balikin kontak BBM yang terhapus
dengan menggunakan aplikasi "Recycle Bin - Restore your Contacts Memos Calendar Tasks and Mails after deletion". Aplikasi ini dapat menyimpan semua data kontak bb yang terhapus. Dengan aplikasi ini kamu bisa dengan mudah menemukan kontak yang terhapus terus mengembalikan/restore kembali. Selain kontak, aplikasi ini juga dapat mengembalikan E-mail, tugas dan Memo yang terhapus.
Aplikasi
ini dapat kamu download Gratis di BlackBerry App World.